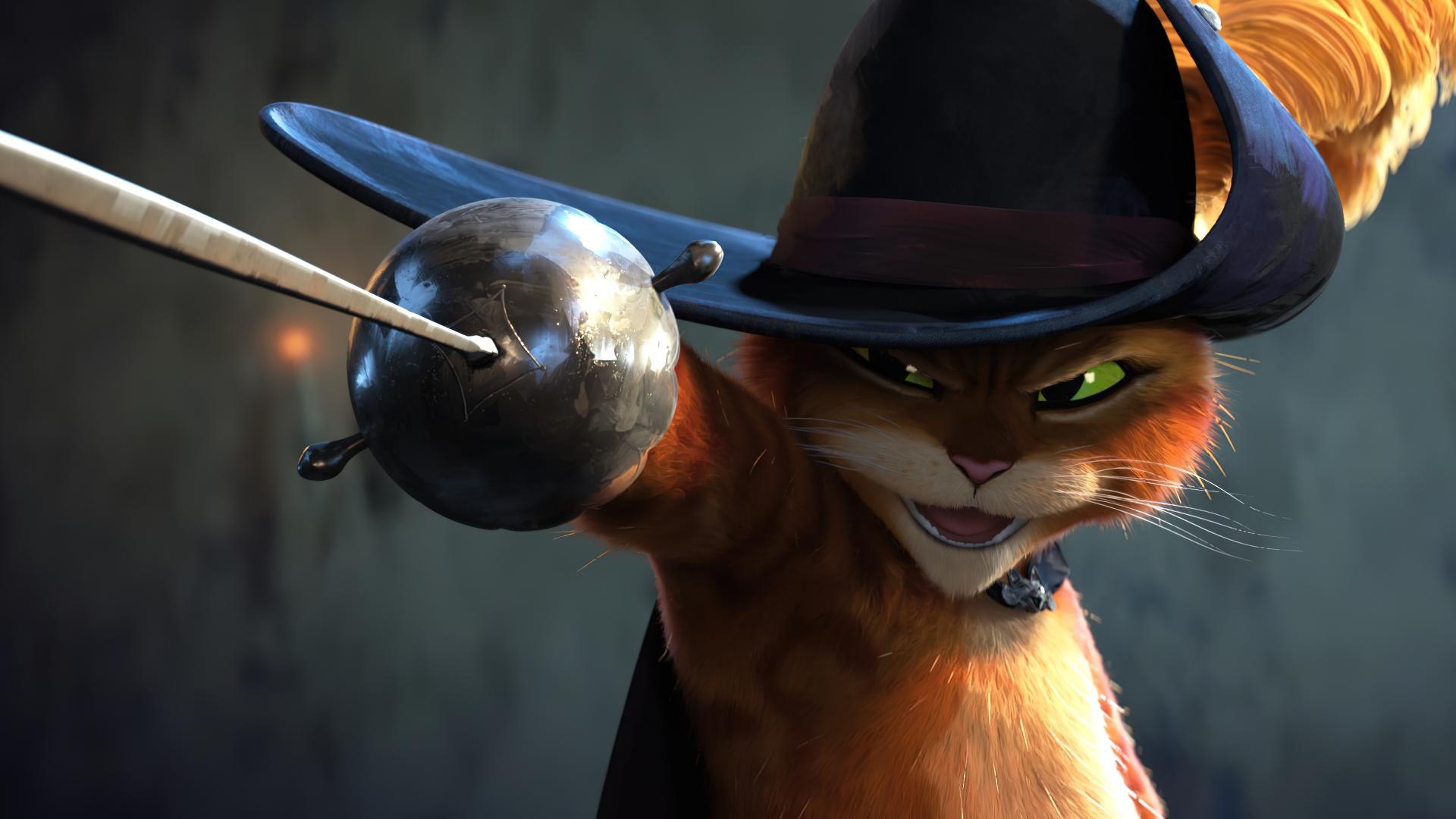 Puss in Boots: The Last Wish
Say hola to his little friends.
Animation

Action

Adventure

Comedy

Family

Fantasy
STORY
Puss in Boots discovers that his passion for adventure has taken its toll: He has burned through eight of his nine lives, leaving him with only one life left. Puss sets out on an epic journey to find the mythical Last Wish and restore his nine lives.
TRAILERS
Who is Your Favourite Fearless Hero? Extended Preview
Designing A Fairytale Featurette
Creating The Characters Featurette
Battle With The Giant Featurette
Academy Conversations with Joel Crawford, Mark Swift & more
KAROL G - "La Vida Es Una" (Official Teaser)
World Cup: Weston McKennie & Puss In Boots
How to Order Concessions "Just Right"
CAST
Antonio Banderas

Puss in Boots (voice)

Salma Hayek

Kitty Softpaws (voice)

Harvey Guillén

Perrito (voice)

Wagner Moura

Wolf (voice)

Florence Pugh

Goldilocks (voice)

Olivia Colman

Mama Bear (voice)

Ray Winstone

Papa Bear (voice)

Samson Kayo

Baby Bear (voice)

John Mulaney

Jack Horner (voice)

Da'Vine Joy Randolph

Mama Luna (voice)

Anthony Mendez

Doctor (voice)

Kevin McCann

Ethical Bug (voice)

Bernardo de Paula

Governor / Little Boy's Father / Male Partier (voice)

Betsy Sodaro

Jo Serpent / Additional Baker's Dozen Gang Member (voice)

Artemis Pebdani

Jan Serpent (voice)

Conrad Vernon

Gingy (voice)

Cody Cameron

Pinocchio (voice)

Kailey Crawford

Little Goldi (voice)

Al Rodrigo

Bartender (voice)

Bob Persichetti

Ohhh Cat (voice)

Miguel Matrai

Little Boy (voice)

Pilar Uribe

Governor's Assistant / Female Partier (voice)

Heidi Gardner

Last Baker (voice)

Joel Crawford

Band Member / Baker's Dozen Gang Member (voice)

Januel Mercado

Band Member / Baker's Dozen Gang Member (voice)

James Ryan

Little Jack Audience Member / Baker's Dozen Gang Member (voice)

Natalia Cronembold

Waitress / Baker's Dozen Gang Member (voice)

Paul Fisher

Additional Baker's Dozen Gang Member (voice)

Aydrea Walden

Additional Baker's Dozen Gang Member (voice)