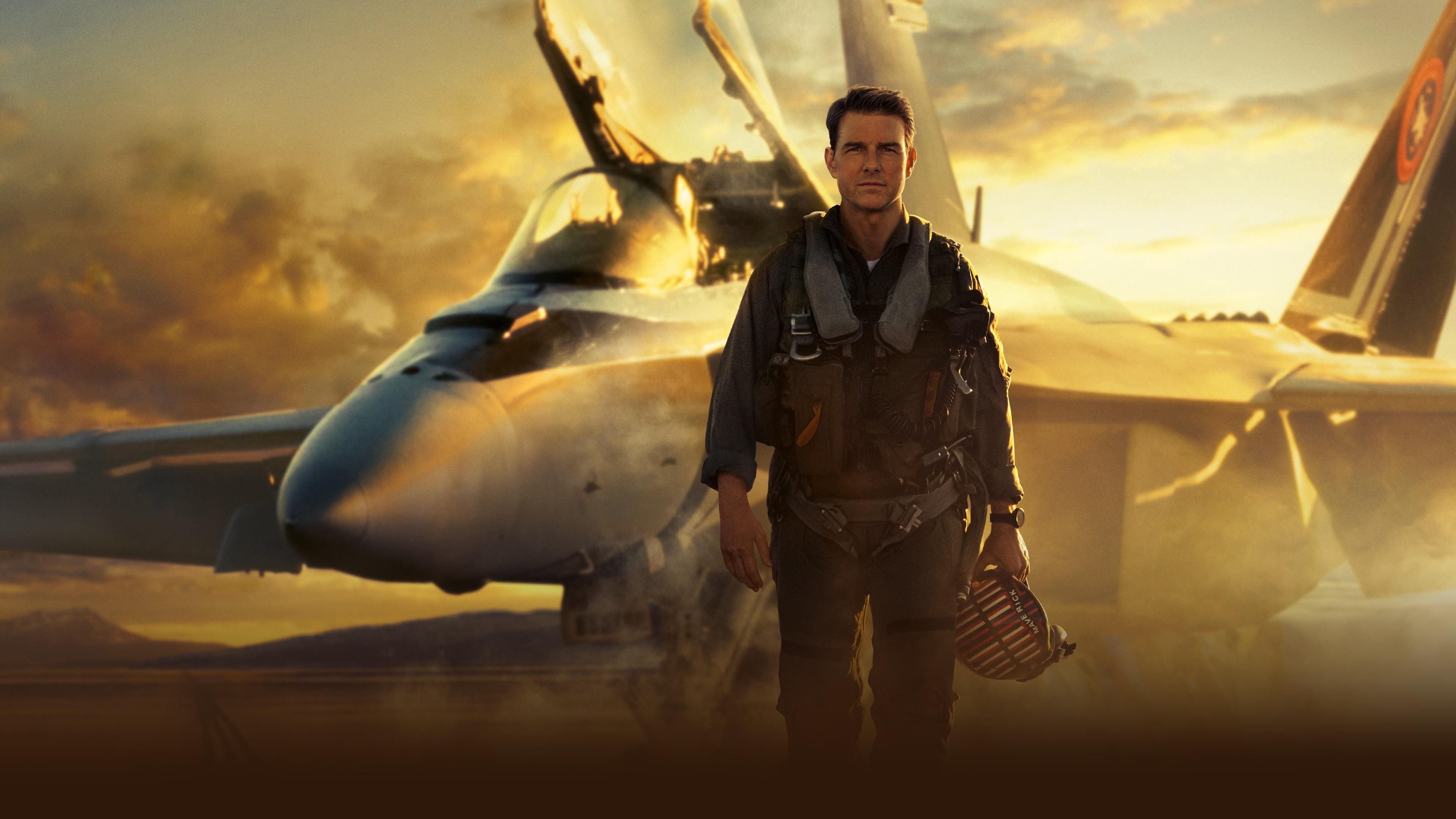 Top Gun: Maverick
Feel the need... The need for speed.
Revenue
$1,488,732,821.00
STORY
After more than thirty years of service as one of the Navy's top aviators, and dodging the advancement in rank that would ground him, Pete "Maverick" Mitchell finds himself training a detachment of TOP GUN graduates for a specialized mission the likes of which no living pilot has ever seen.
TRAILERS
'Top Gun: Maverick' Wins Best Sound | 95th Oscars (2023)
Sound | Top Gun: Maverick | Oscars95 Press Room Speech
The Sound of Top Gun: Maverick | The #DolbyInstitute Podcast
"Cleared For Takeoff" Featurette
On Board the USS Roosevelt
"Tom's P51 Mustang" Featurette
"Groundbreaking Cameras" Featurette
"Maverick's Personal Journey" Featurette
Miles Teller - Great Balls of Fire
Director Joseph Kosinski talks Top Gun: Maverick
Feel the Need For Speed in Dolby
"It's Transformative": Tom Cruise Talks Dolby
The Power of the Naval Aircraft Featurette
Most Intense Film Training Ever
Real Flying. Real G-Forces. Pure Adrenaline.
CAST
Tom Cruise

Capt. Pete 'Maverick' Mitchell

Miles Teller

Lt. Bradley 'Rooster' Bradshaw

Jennifer Connelly

Penny Benjamin

Jon Hamm

Adm. Beau 'Cyclone' Simpson

Glen Powell

Lt. Jake 'Hangman' Seresin

Ed Harris

Radm. Chester 'Hammer' Cain

Val Kilmer

Adm. Tom 'Iceman' Kazansky

Lewis Pullman

Lt. Robert 'Bob' Floyd

Charles Parnell

Adm. Solomon 'Warlock' Bates

Bashir Salahuddin

Wo-1. Bernie 'Hondo' Coleman

Monica Barbaro

Lt. Natasha 'Phoenix' Trace

Jay Ellis

Lt. Reuben 'Payback' Fitch

Danny Ramirez

Lt. Mickey 'Fanboy' Garcia

Jack Schumacher

Lt. Neil 'Omaha' Vikander

Manny Jacinto

Lt. Billy 'Fritz' Avalone

Kara Wang

Lt. Callie 'Halo' Bassett

Greg Tarzan Davis

Lt. Javy 'Coyote' Machado

Jake Picking

Lt. Brigham 'Harvard' Lennox

Raymond Lee

Lt. Logan 'Yale' Lee

Jean Louisa Kelly

Sarah Kazansky

Lyliana Wray

Amelia Benjamin

Chelsea Harris

Admiral's Aide

Darnell Kirkwood

Comms-Crew Tech

Austin Bowerman

Comms-Crew Tech

Stephanie Andrea Barron

Comms-Crew Tech

Alec Williams

Cain's Aide

Rachel Winfree

Waitress

Peter Mark Kendall

Meek Engineer

Ian Gary

Jaded Engineer

Bob Stephenson

Senior Engineer

Landon Gordon

Kid in Truck Stop

Margaret Strabala

Air Control Officer

Ryan Heilmann

Air Control Officer

Shantel Limbo

Staff Seargeant

James Handy

Bartender (Jimmy)

Whylip Lee

Fuel

Tristan Henry

Surfaces

Jason Robert Boles

Mini Boss

Brian Ferguson

Fighter Pilot in Bar

Chido Nwokocha

Mission Controller

Chaz Ingram

Mission Controller

Rachael Markarian

Mission Controller

Shannon Kane

Mission Controller

Norman Ralph Eliasen

Mission Controller

Anthony Edwards

LTJG Nick 'Goose' Bradshaw (archive footage) (uncredited)

Meg Ryan

Carole Bradshaw (archive footage) (uncredited)

Kelly McGillis

Charlotte 'Charlie' Blackwood (archive footage) (uncredited)