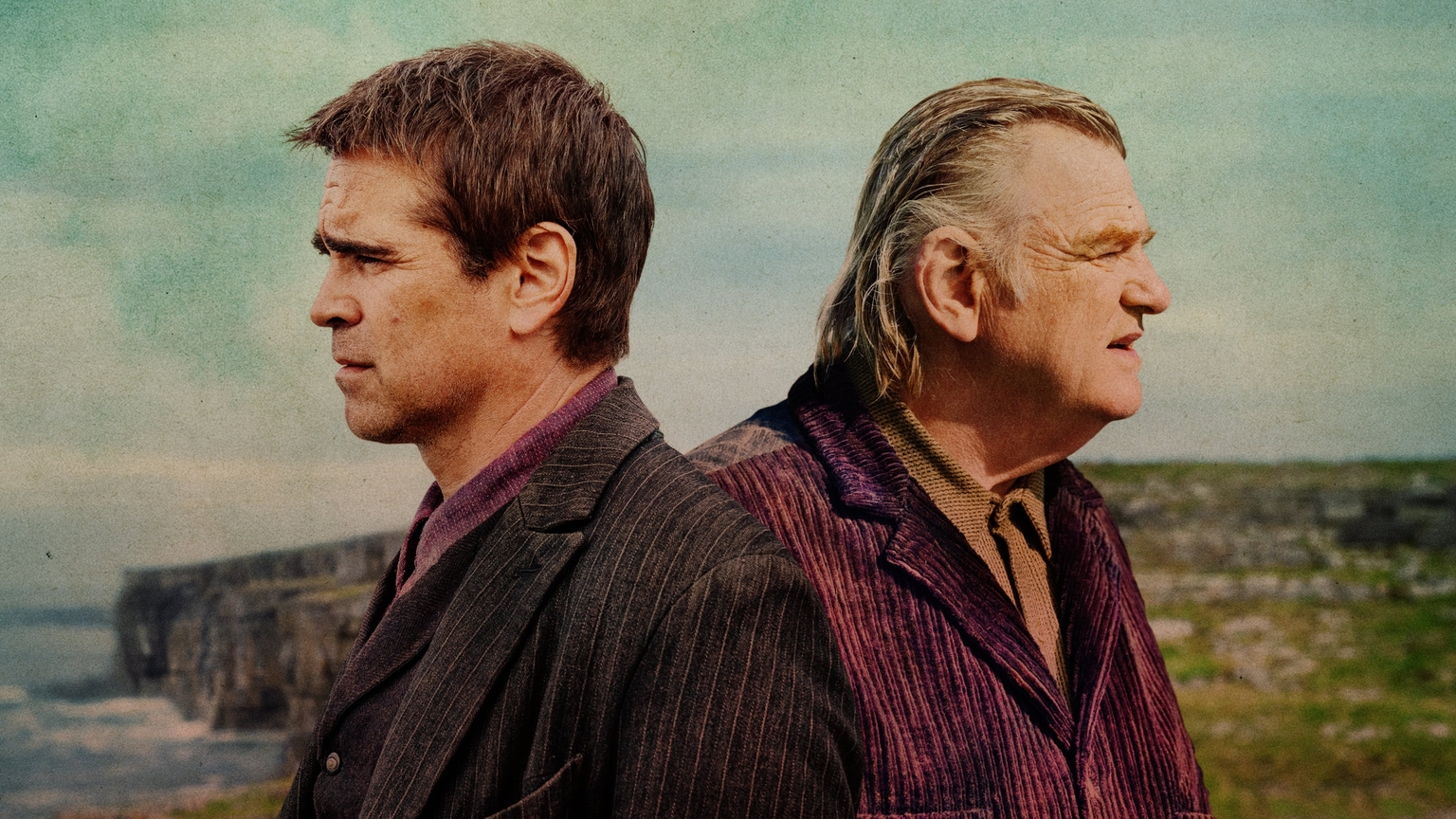 The Banshees of Inisherin
Everything was fine yesterday.
STORY
Two lifelong friends find themselves at an impasse when one abruptly ends their relationship, with alarming consequences for both of them.
TRAILERS
Jimmy Kimmel and Jenny the Donkey at the Oscars | 95th Oscars (2023)
From Script To Screen - "Two to Tango"
Half-Hour Broadcast Special
"Directing" FYC Featurette
"Cinematography" FYC Featurette
Martin McDonagh, Colin Farrell and Brendan Gleeson on The Banshees of Inisherin
Colin Farrell, Brendan Gleeson and Martin McDonagh at The Banshees of Inisherin Premiere
'The Banshees of Inisherin' w/ Colin Farrell & Martin McDonagh
"Just A Man And His Donkey" Featurette
"Maybe He Doesn't Like You No More" Clip
Behind the Scenes with Tourism Ireland
Colin Farrell and Brendan Gleeson on the Banshees of Inisherin red carpet at BFI LFF 2022
"I Just Don't Like Ya No More" Clip
"Divided We Fall" Featurette
"Sit Somewhere Else" Clip
CAST
Colin Farrell

Pádraic Súilleabháin

Brendan Gleeson

Colm Doherty

Kerry Condon

Siobhán Súilleabháin

Barry Keoghan

Dominic Kearney

Gary Lydon

Peadar Kearney

Pat Shortt

Jonjo Devine

Jon Kenny

Gerry

Sheila Flitton

Mrs. McCormick

David Pearse

Priest

Bríd Ní Neachtain

Mrs. O'Riordan

Aaron Monaghan

Declan

Lasairfhíona Ní Chonaola

Female Singer

James Carty

Student Musician #1

Conor Connolly

Student Musician #2

Ryan Owens

Student Musician #3

John Carty

Older Musician #1

Oliver Farrelly

Older Musician #2